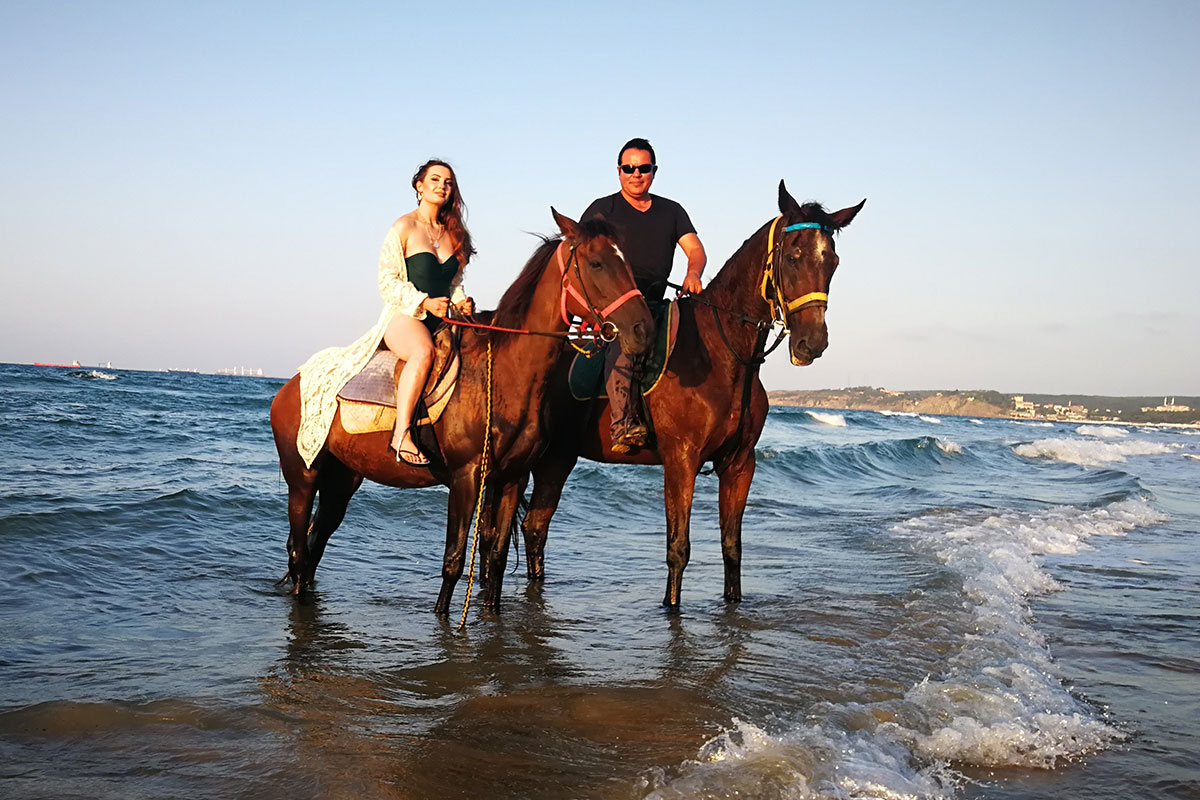 About Us
HORSERIDING
The place where the nature smiles is only 700 meters away from the 7 km Gümüşdere – Kilyos beach, while the Belgrad Forests are beside us. We settled in an oxygen paradise in 2003, surrounded by forests of Belgrade, in the Gümüşdere Village Plain of Sarıyer district of Atlıtur Health Sports and Natural Life Association, just half an hour away from the city, to get away from the confusion of the city and give yourself a hug.
Atlıtur Health Sports and Natural Life Association nature, nature Atlıtur Health Sports and Natural Life Association love the first day of the first stone set. Our prince has never changed, it's like his first day: living and living in harmony with him knowing that we are a part of nature …
Atlıtur Health Sports and Natural Life Association was founded with adobe, stone and wood with friendly materials. We loved and protected each tree, plant or even insects separately. Every season comes with their own beauty Atlıtur Health Sports and Natural Life Association, among themselves are competing to be the most beautiful. The pleasures of springtime nature, of summer floral fragrances, of autumn leaves and crispy fireplace and of the white view of winter are experienced separately for 365 days at Atlıtur.
Our association has the happiness of sharing your experiences with your esteemed visitors for a long time. In a calm, decent and peaceful environment, nature is born in Istanbul, 30 minutes from educated purebred horses, and enjoy horses.
Our association, founded on the basis of the preciousness of horse lover and devotion to the Turkish culture, is trying to preserve and improve our own values ​​we have and to teach this valuable trust to our young people with the highest quality and with all their subtleties.
Our Association provides services at its facilities in Gümüşdere Village with the awareness of its members in order to provide good quality of life and strengthen their social relations as well as to organize educational programs and seminars on basic issues such as horse lovers, horse care and health, hippotherapy and horse riding.
As well as being close to the city center, one of the advantages of our facility which is intertwined with nature is that horse riding education in nature and nature tours can be arranged with horse.
Our main principle is to be able to provide 100% customer satisfaction with campaigns tailored to seasons and special days and to respond to their needs